Autodesk AutoCAD Civil 3D 2018 (x64)
Synopsis
AutoCAD Civil 3D is the software of choice for anyone who is active in civil engineering. For each phase of a project is within AutoCAD Civil 3D to find a suitable job. Whether it is about the process of surveying in winning gen or the design of roads, sewers, embankments and other volume objects (wells, dikes etc.), AutoCAD Civil 3D provides the right features to make this happen.
AutoCAD Civil 3D is a comprehensive solution within the civil sector, where both a software design and documentation, 2D and 3D data and powerful tools for BIM in processes are.
AutoCAD Civil 3D provides the functionality of both AutoCAD and AutoCAD Map3D and complements this with intelligent and dynamic models, an object-oriented environment and functionalities, and reporting and presentation tools for civil draftsman or designer.
Why would you buy Civil 3D?
Dynamic model: By working in AutoCAD Civil 3D with an object-oriented environment and intelligent objects will be a change in one part of the design impact on all related aspects of the design. So you no longer need to apply changes to multiple locations.
Working with Local Standards: In the Netherlands, a localization available with AutoCAD Civil 3D drawings based on the most current design standards. For the Netherlands, this is the Dutch CAD Standard (NLCS).
Exchange with other users, and other file formats: The AutoCAD Civil 3D DWG file format is the familiar, but you can design created in other formats easily import or export. There are import and export capabilities and to LandXML-, Microstation- and GIS files.
Manage simple: The full integration of Autodesk Vault allows you to manage your design drawings. This means that you can keep track of the different versions and can quickly see which other drawings are linked to your design and who made those changes.
Your design through reporting or presenting 3D Visualization: Visualization is a much better approach to reality and a good way to timely detect possible design mistakes. Besides visualizing is to create reports one of the many other possibilities.
What´s New
Experience a more intuitive, collaborative workflow with new tools in AutoCAD® 3D software that help you to:
•Import the geometry from a PDF file into your drawing as an AutoCAD ® object.
•Share your drawing views with stakeholders more easily by publishing them center the cloud.
•Create and edit centrelines and center marks more efficiently.
•Manage all of your software updates with ease in the Autodesk ® desktop app.
•Customise your settings to best suit your needs and easily migrate them to a modern and informative interface.
•Save time by attaching and viewing Navisworks® and BIM 360™ Glue models directly inside AutoCAD®
System requirements for AutoCAD Civil 3D 2018
Operating System
Microsoft Windows 10
Microsoft Windows 8.1 with Update KB2919355
Microsoft® Windows® 7 SP1
CPU Type 1 gigahertz (GHz) or faster 64-bit (x64) processor
Memory 4 GB (8 GB or more recommended)
Display Resolution Conventional Displays:
1360 x 768 (1920 x 1080 recommended) with True Color
Display Card Windows display adapter capable of 1920 x 1080 with True Color capabilities and DirectX® 9 ¹. DirectX 11 compliant card recommended.
¹ DirectX 9 recommended by supported OS
Disk Space Installation 10 GB
Browser Windows Internet Explorer® 11 or later
Pointing Device MS-Mouse compliant
Media (DVD) Download or installation from DVD
Multiple Processors Supported by the application
.NET Framework .NET Framework Version 4.6
Additional Requirements for Large Datasets, Point Clouds, and 3D Modeling
Memory 8 GB RAM or more
Disk Space 6 GB free hard disk available, not including installation requirements
Display Card 1920 x 1080 or greater True Color video display adapter; 128 MB VRAM or greater; Pixel Shader 3.0 or greater; Direct3D®-capable workstation class graphics card..
Installation Process:
01. mount ISO
02. Install Autodesk Autocad Civil 3D 2018
03. Use as Serial 666-69696969, 667-98989898, 400-45454545 066-66666666 .. or anything matching those templates
04. Use as Product Key 237J1
05. Finish the installation & restart Autodesk Product
Choose Enter a Serial
ACTIVATION: We suggest blocking outgoing traffic (faster and easier to activate)
06. Before clicking on Activate
You have 2 options :
– a) Disable Your network Card, pull the network cable out or block with firewall. (this is just to disable online checks) it will tell you that an internet Connection is Required. simply click on close and click on activate again.
OR
– b) Click on Activate and it will do an online check, simply click
on close and click on activate again.
Choose option a or b.
07. Select I have an activation code from Autodesk
08. Once at the activation screen:
start XFORCE Keygen 32bits version or 64bits version
09. Click on Mem Patch (you should see successfully patched)
10. Copy the request code into the keygen and press generate
11. Now copy the activation code back to the activation screen and click Next
You have a fully registered autodesk product
You may get this message while your outgoing traffic is blocked, or you are off the internet
Your online activation request has returned an error (800c0005) which is not allowing your request to be processed using our automated systems.
just Click Close
NB: Make sure you are running the Keygen as administrator from your HDD and with UAC off on Windows 7/8/10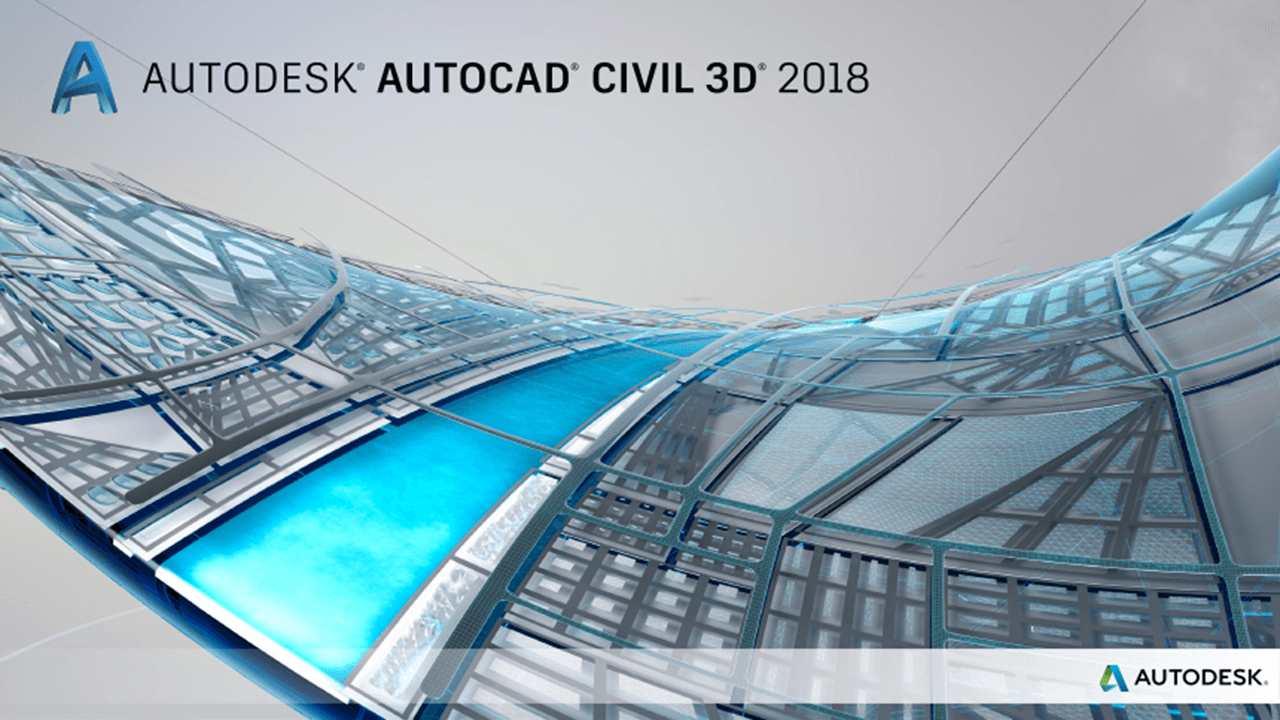 Original title
Autodesk AutoCAD Civil 3D 2018